the fall challenge was a success!
You made the goal…and then some!

Thanks to more than 1,600 of you, we not only met our $50,000 fall fundraising challenge goal...we exceeded it!

We're still digging out from the piles of donations that poured in, but our most recent count shows you helped raise a whopping $118,784 to help the animals! And the anonymous donor who provided the matching funds was so inspired by your generosity that she's now decided to match the entire amount.

That means your contributions, along with the matching gift, equals over $230,000 for the animals.

A huge "woof," "purr," and "thank you" from all of us, two and four legged alike, at Dakin.

If you haven't had a chance to give yet, it's not too late! Valley Gives Day is coming up on 12/12/13. By making a gift online that day, you can help us try for another first place win and up to an additional $30,000 in prize money.

For the Animals, The Leadership Giving Society
Ways to Support Dakin
Help support the Dakin Pioneer Valley Humane Society. Dakin is not affiliated with any other animal care organization. We aren't funded by your tax dollars or by government grants. We are your local humane society, working for your community. We rely upon private gifts, from people just like you, for more than 75% of our income. See the linked pages listed above for different ways you can do your part in helping us continue our mission.
Make a Secure Online Donation
Donate by mail
You can also mail in your donation to:
Dakin
PO Box 6307
Springfield, MA 01101
Become a guardian monthly donor
The animals depend on us 365 days a year for food, a warm bed, and a kind touch while they await adoption. Give them a reliable source of support to meet their needs by becoming a Guardian with a monthly gift to Dakin.
Matching Gifts
Many companies will match their employees' gifts to charitable organizations. If your employer offers this benefit, you can double your gift to the Dakin Pioneer Valley Humane Society by filling out a simple form for your human resources department. Ask your employer about their matching gift program, then you can indicate that when making your online donation.
support Dakin with every purchase!
Introducing Dakin Pioneer Valley Humane Society Visa Platinum® Rewards Card! A small way to make a difference, funds from this program will help support the thousands of animals we care for each year. To learn more about the benefits of this card and to apply online, please click here.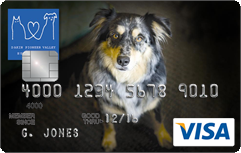 coordinate a fundraiser for us
Thank you for your interest in planning a fundraising event or activity on behalf of the Dakin Pioneer Valley Humane Society. Your time, dedication, and love for the animals are very much appreciated!
Please contact us at least four weeks before your scheduled fundraiser to allow for review and approval of your event or activity. This also will give us sufficient time to help promote the fundraiser to our supporters and list it on our website! Don't forget to ask your employer if they have a matching gift program that will match whatever funds you and/or your colleagues raise for Dakin!
A barking ovation to businesses and friends who have helped Dakin by fundraising on our behalf or making in-kind donations!!
So what can YOU do? Here are a few ideas:
Consider getting your co-workers to gather their change to donate. You could all decide to pack your lunches for a week and donate the money you would have spent eating out.
Organize a "bring your dog to work day." A group of friends did this at their work places and charged people $10 to bring their dogs for one day. Their employers matched their donations and they raised $7,500!
Have a bake sale at work. Make some cookies or brownies and sell them. A school sold green cupcakes and plants during Saint Patrick's Day week and made $280!
Hold a tag sale and donate the proceeds.
Celebrate your birthday by asking your friends and family to make a donation to Dakin.
Do you work in a restaurant or retail store? Donate gift certificates to Dakin. We can use these for prizes for fundraisers or to get needed supplies from places like home supply and pet stores.
good search
Good Search is a search engine that earns money for your favorite charity every time you search the internet. Just enter Dakin Pioneer Valley Humane Society as your charity and search away! Every time you conduct a search in the name of Dakin, Good Search will donate one cent for the animals. It may seem like a trifling amount, but it has the capacity to earn hundreds of dollars a year for the animals!
the animal rescue site
It's easy to do so many things over the internet: shop, bank, communicate with each other... but did you know that with one click every day you can provide the value of .6 bowls of food to rescued animals?
Each click on the purple "Click Here To Give- it's FREE" button at The Animal Rescue Site provides food and care for a rescued animal living in a shelter or sanctuary. Funding for food and care is paid by site sponsors and distributed to animals in need at the Fund for Animals' renowned animal sanctuaries, pet shelters supported by the Petfinder Foundation, North Shore Animal League, and other worthy animal care facilities supported by the GreaterGood.org foundation. 100% of sponsor advertising fees go to charitable partners.
Now you can help The Animal Rescue Site choose which eligible Petfinder.com animal rescue organizations will receive special funds to help animals! Participating is simple. You can cast one vote every day for your favorite rescue (which we think should be Dakin, of course!). Eligible organizations with the most votes could receive a weekly prize and/or one of the other grants! More than 60 grants will be awarded for a total of $100,000 going to eligible Petfinder.com members like Dakin by the end of July 2009. So what are you waiting for? Start clicking and start voting!
holiday cards & gifts that spice up the lives of homeless animals!
Dakin Pioneer Valley Humane Society staff have talents beyond animal welfare. Madeline, an adoption center counselor in Leverett, translates her love of animals into artwork in the form of greeting cards. Visit Madeline's site Paprika Card Designs to learn more.
artist roseann caputo's "the homeless" can support Dakin
Visit Roseann Caputo's website and purchase her digital art "The Homeless" and she will donate 25% of your purchase to support the animals and programs at Dakin Pioneer Valley Humane Society. Learn more.